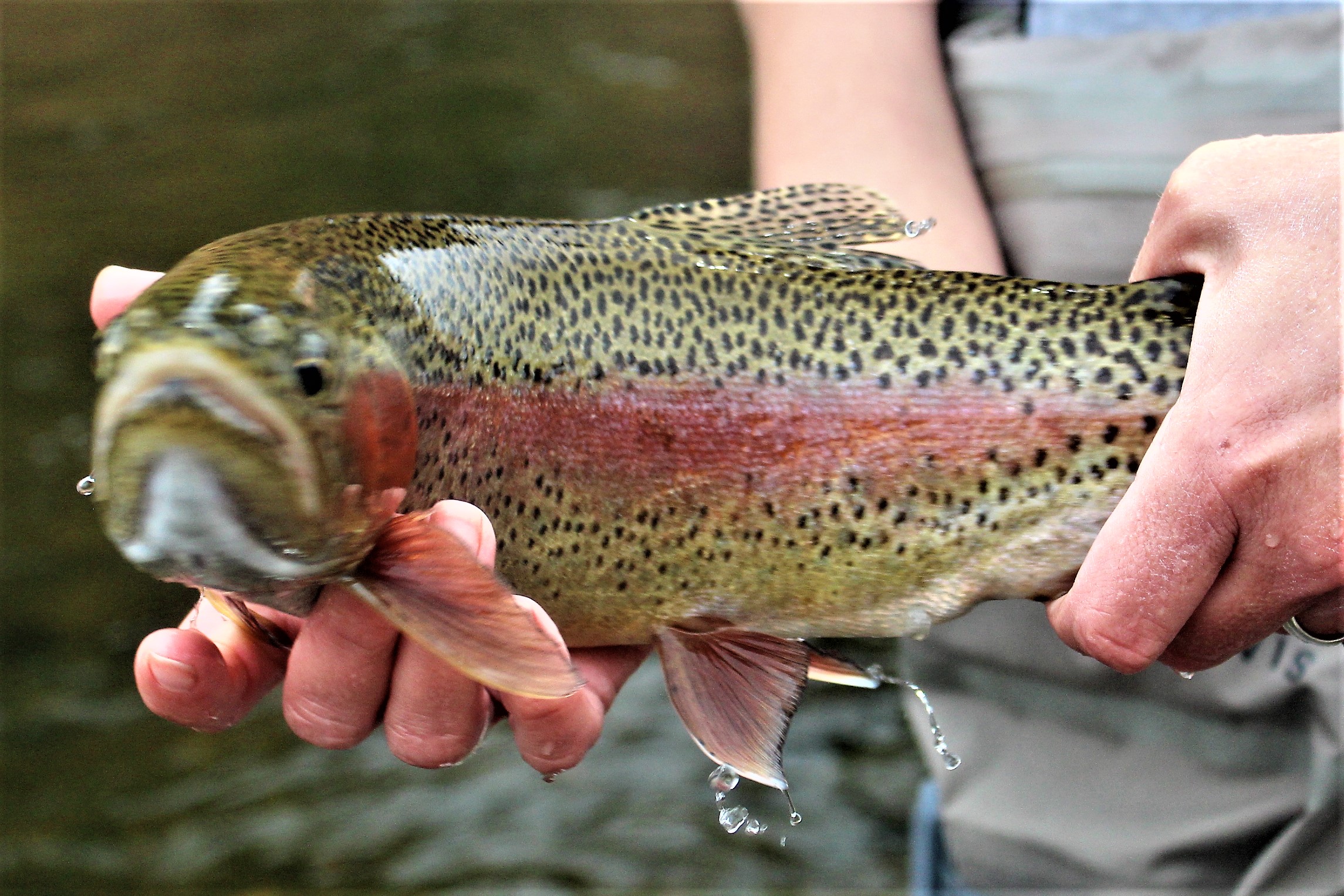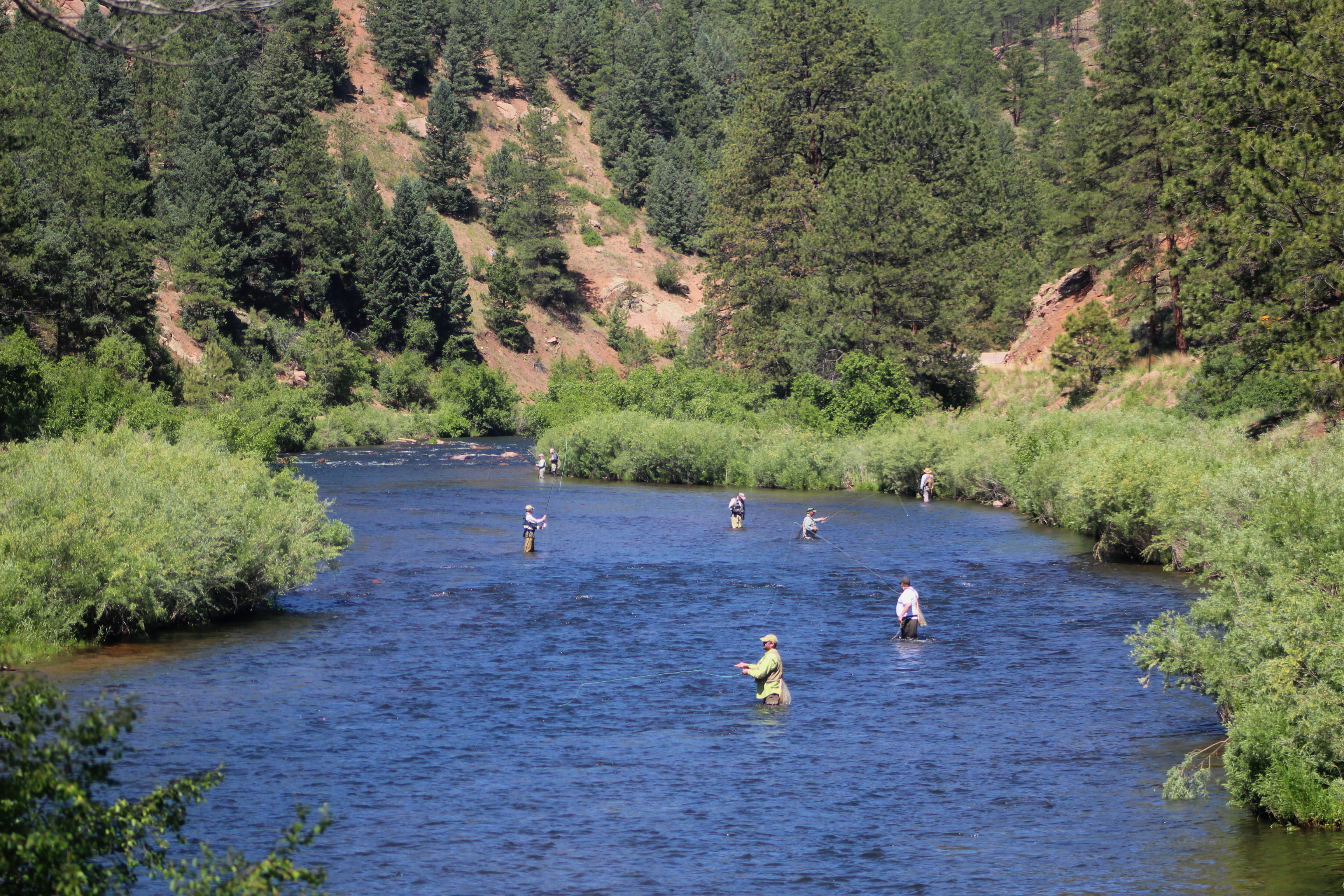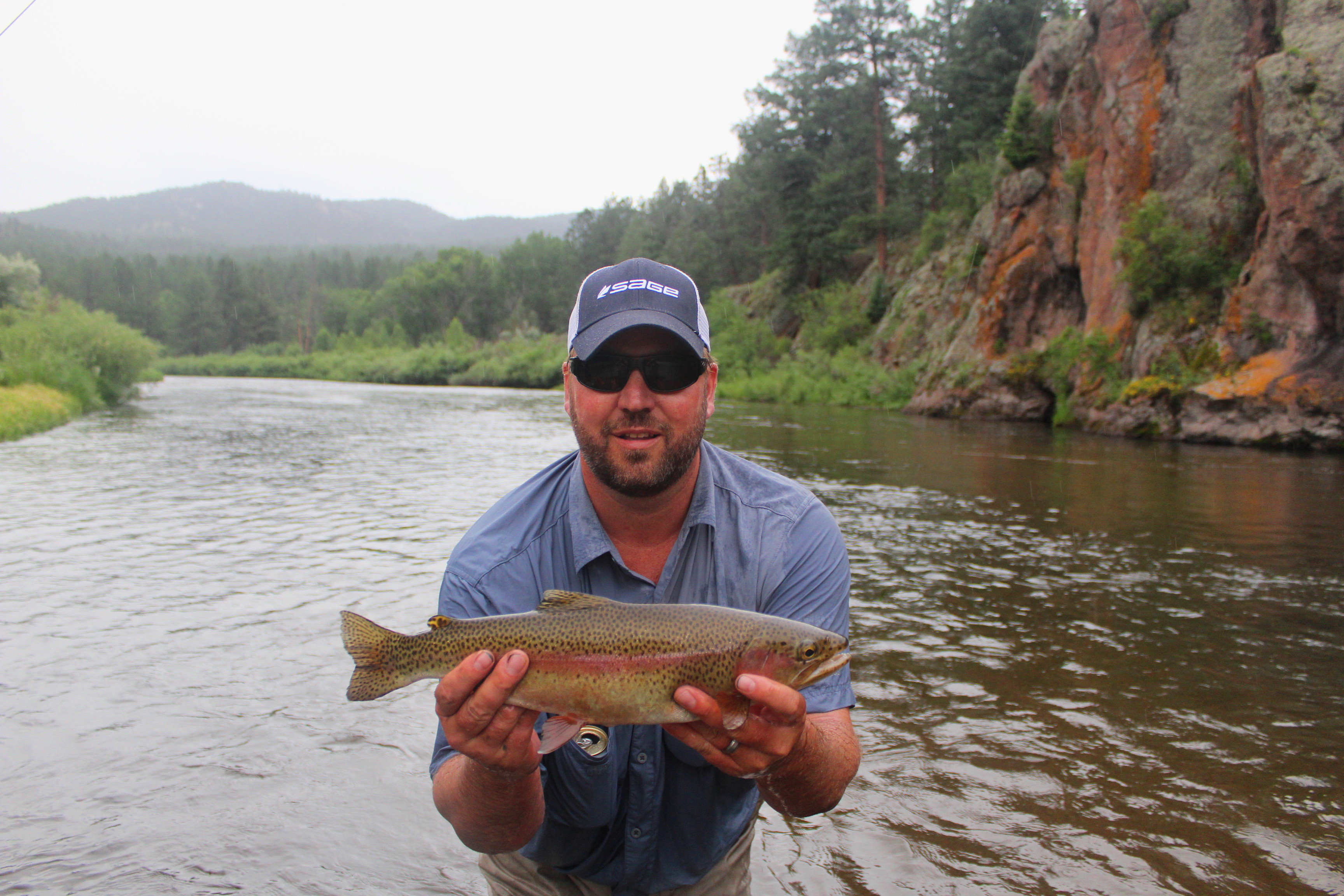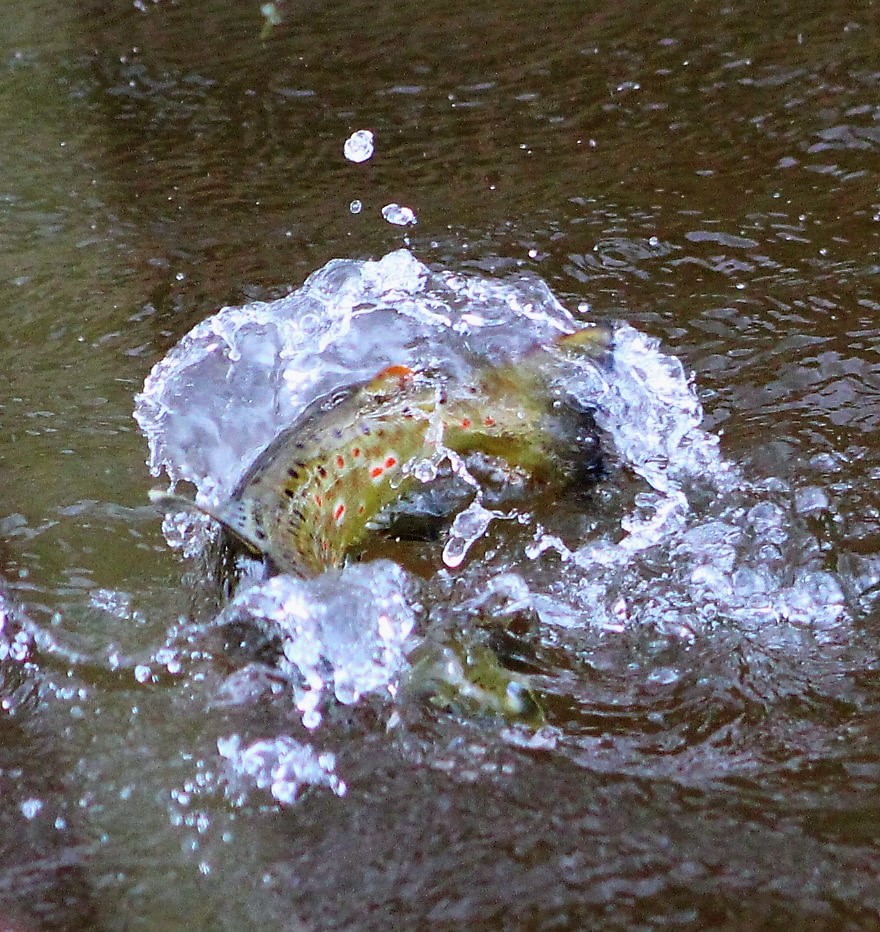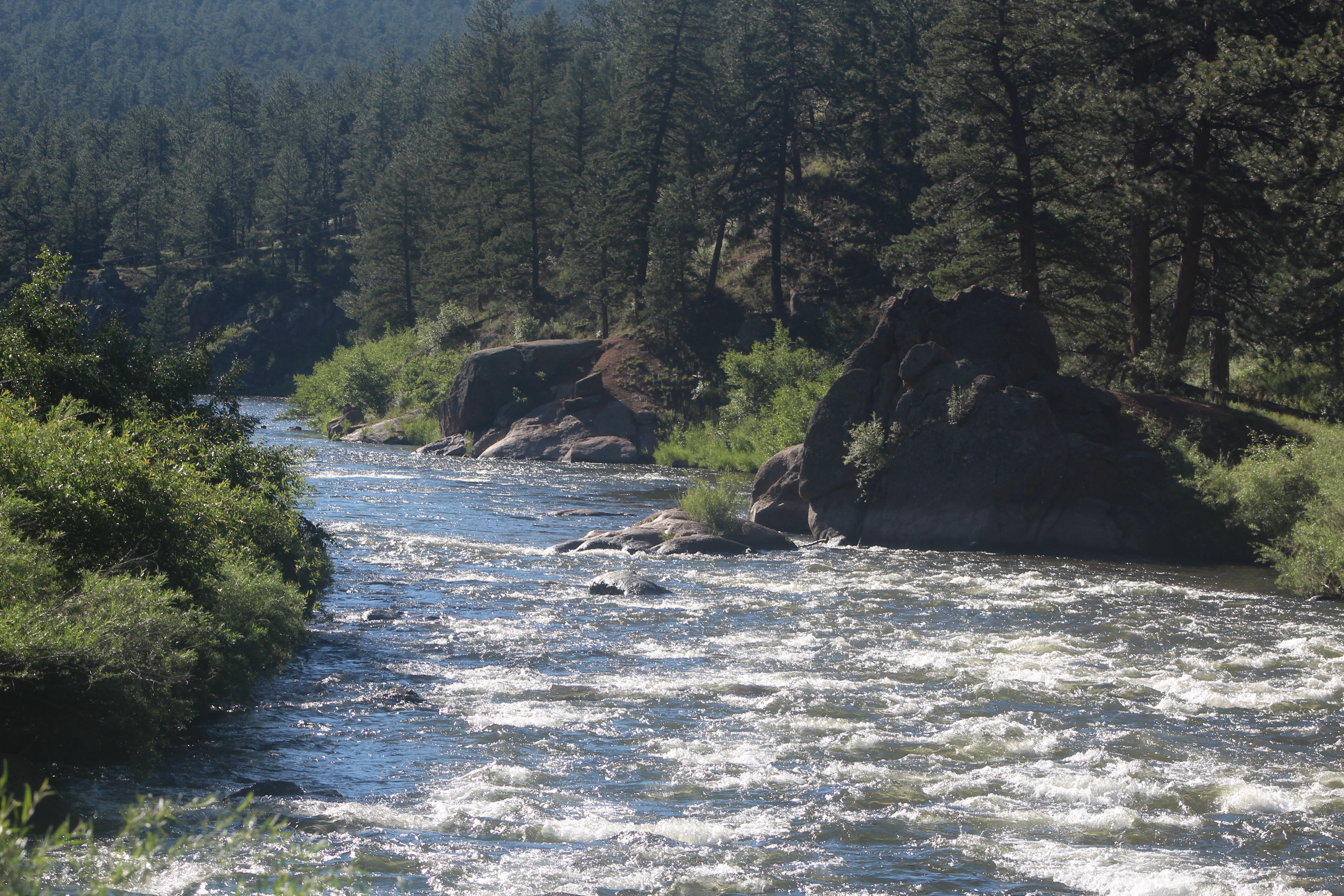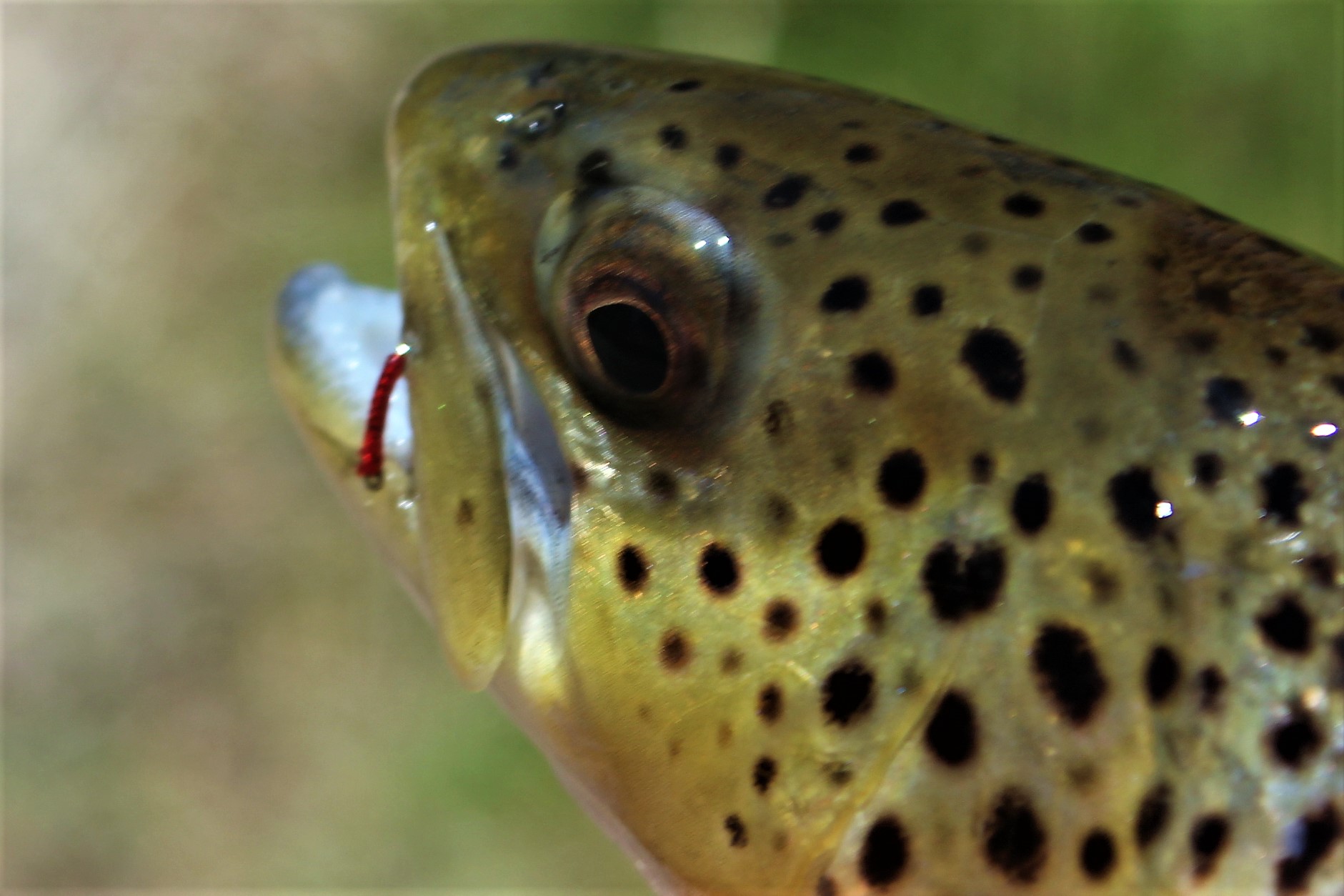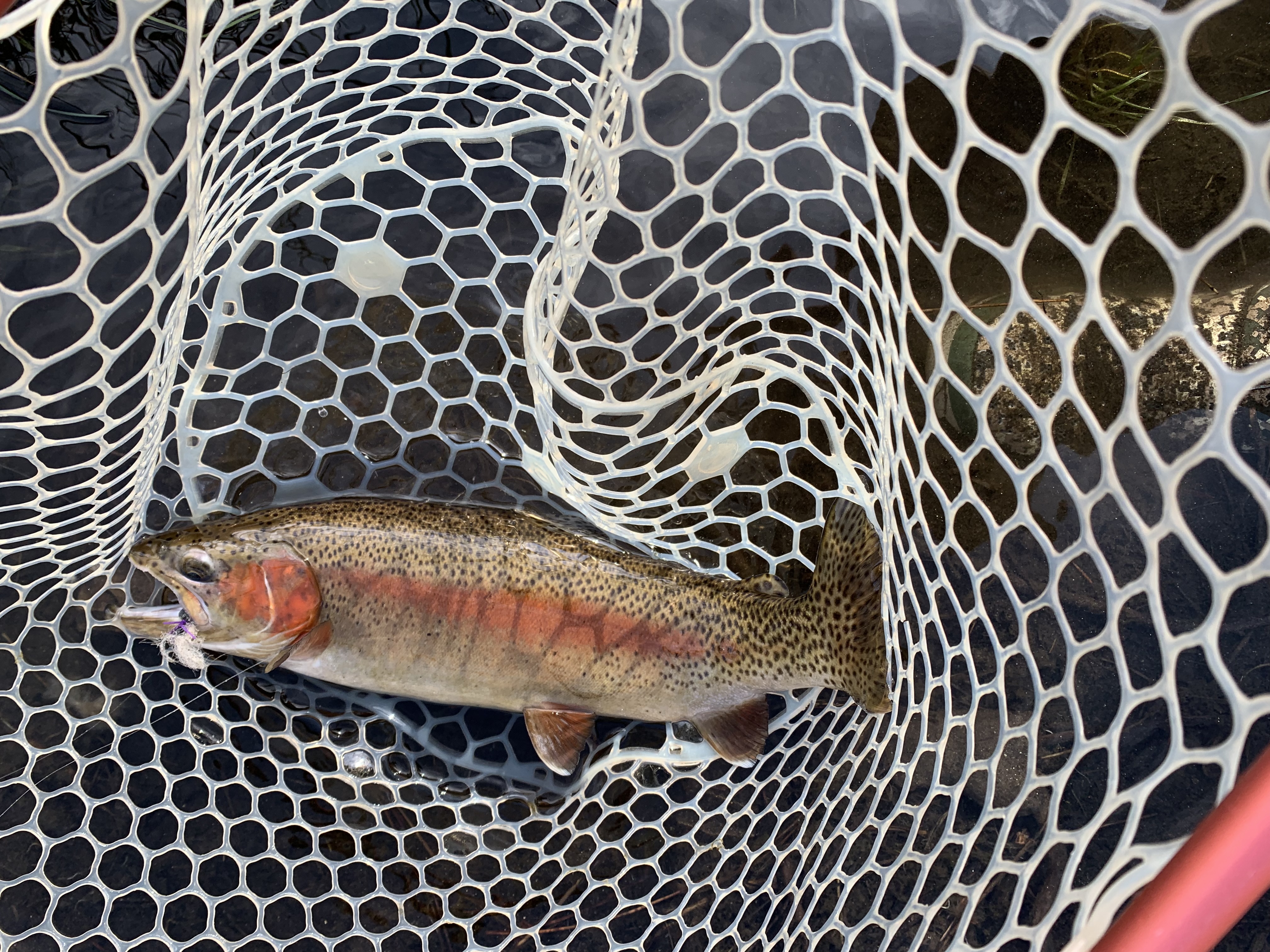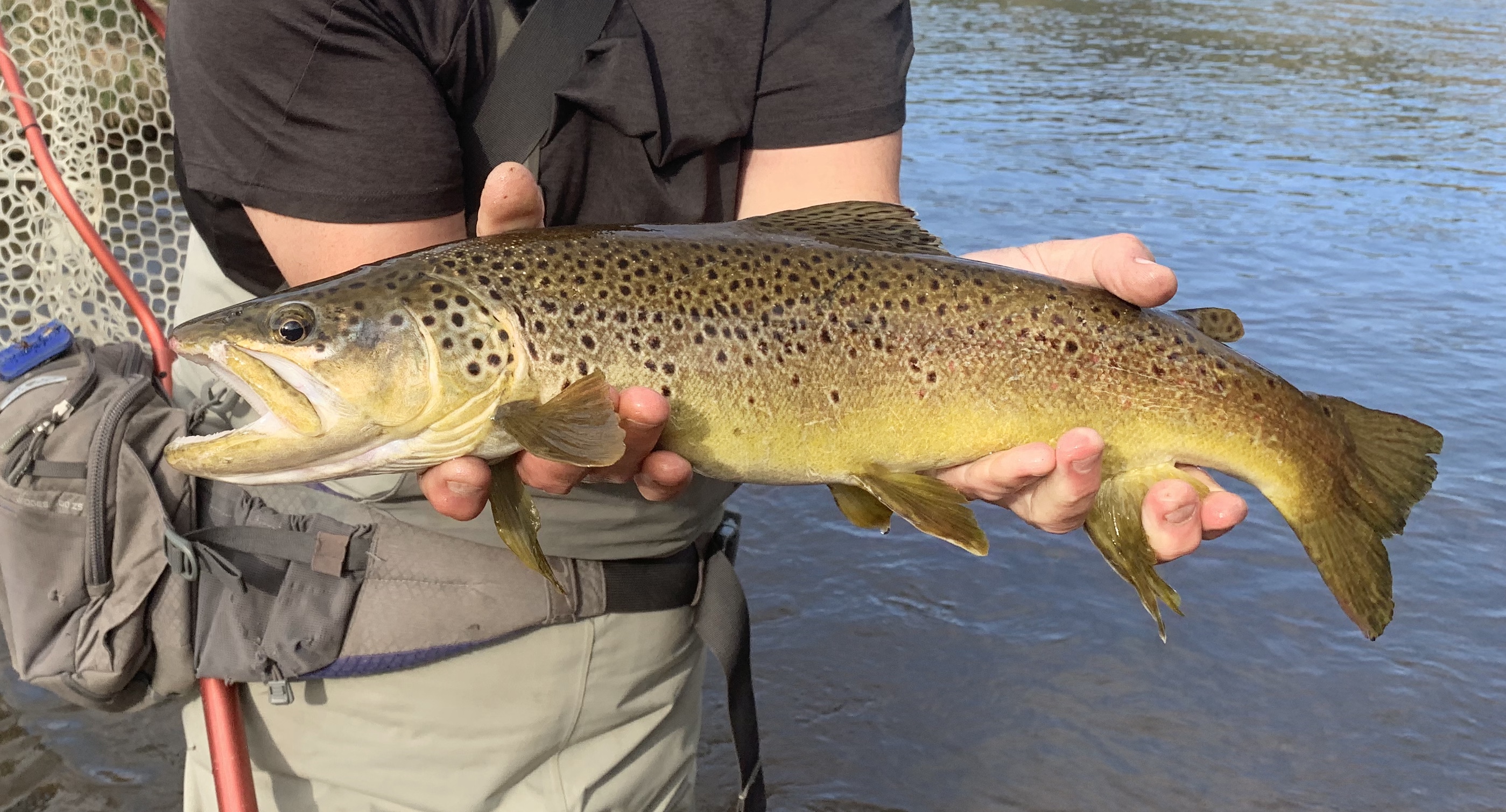 South Platte: Deckers
Weekly Overview from FlyCastUSA.com:
April 6, 2020
Technicality: 4/5
Last week, Deckers experienced the biggest decrease in flow that it's seen all year, dropping from 210 cfs to 120 cfs. Since then, flows have risen back to the 150 cfs range. The drastic change in flow temporarily altered trout behavior and feeding. With several days of steady and healthy flows, trout have settled back into their spring lies. Prior to 11 am, focusing on the deep and slow water continues to produce the best results. Fish these sections with a heavy double midge or baetis/midge nymph rig. As the day progresses, trout have become more active and willing to move for a well present fly. Our go-to rigs during the afternoon have been a Mercury Pheasant Tail followed by a Chocolate Foam Wing Emerger or a JuJu Baetis followed by an olive RS2. Electric Caddis, Guides Choice Hares Ears, egg patterns and Darth Baetis are great alternative lead patterns. We've found trout feeding in faster water, so don't ignore the shallow riffles, head of runs and transition areas. Be on the lookout for midge and BWO hatch activity after 11 am. BWOs were a big hit last weekend!
Ideal Days to Fish: Wednesday, Thursday & Sunday
Suggested Flies:
Sub-surface: RS2 (#20-22), Barr's Emerger (#20-22), Chocolate Thunder (#20-22), JuJu Baetis (#20-22), Mercury Pheasant Tail (#20-22), WD 40 (#20-22), Mercury Midge (#22-24), Black Beauty (#22-26), Zebra Midge (#20-24), Blood Midge (#20-22), Disco Midge (#20-22), Top Secret Midge (#22-24), Manhattan Midge (#22-24), Guides Choice Hares Ear (#16-18), red Copper John (#18-20), Rainbow Warrior (#18-20), pink/green scud, leech pattern and San Juan Worm.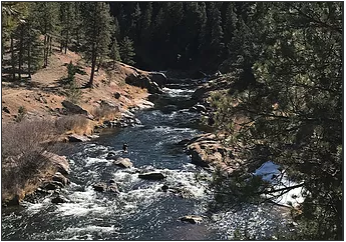 View Full Weekly Overview for many other Colorado Rivers and Streams,  at FlyCastUSA.com
South Platte: Cheesman Canyon
Weekly Overview from FlyCastUSA.com:
April 6, 2020
Technicality: 3/5

Flows through Cheesman Canyon were on the move last weekend, dropping from 200 cfs to 100 cfs before rising back up to 150 cfs. The decrease in flow pushed trout towards the middle of the river and consolidated them in the pronounced pools and runs. But with flows back up to 150 cfs, trout are able to spread out a bit more. At the current level, trout are keying in on midge, baetis and eggs patterns rather than larger offerings. We're seeing a mix of small and large midges on the water right now, so don't hesitate to increase your midge pupa/emerger pattern to #20 or #22. BWOs are officially here and trout are responding well to RS2s, WD40s, Darth Baetis and JuJu Baetis. Double midge rigs continue to produce during the morning, but as soon as the water warms up, cycle in a baetis pattern as your lead or trailer.

Ideal Days to Fish: Wednesday, Thursday & Sunday

Suggested Flies:

Sub-surface: RS2 (#20-22), Barr's Emerger (#20-22), Chocolate Thunder (#20-22), JuJu Baetis (#20-22), Mercury Pheasant Tail (#20-22), WD 40 (#20-22), Mercury Midge (#22-24), Black Beauty (#22-26), Zebra Midge (#20-24), Blood Midge (#20-22), Disco Midge (#20-22), Guides Choice Hares Ear (#16-18), red Copper John (#18-20), Rainbow Warrior (#18-20), pink/green scud, leech pattern and San Juan Worm.

Surface: Parachute Adams (#22-24), Griffiths Gnat (#22-24).




View Full Weekly Overview of many other Colorado Rivers and Steams, at FlyCastUSA.com