Adult CPR & First Aid Training @ Denver
March 7 @ 9:00 am

-

4:00 pm

$60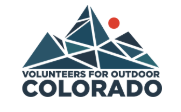 pen to volunteers and employees from any organization, this course is specifically designed for individuals leading trail or restoration crews.
One day can save a life. In this Saturday workshop, you will receive a universally applicable certification in Adult CPR, AED, and First Aid to deliver life-saving care in the outdoors. Signs and symptoms of common injuries and illnesses will be demonstrated in sample scenarios and accompanied by the recommended steps to aid the patient while emergency medical services are en route. With a small class size of less than 15 people, you will have the opportunity to ask questions and practice your training in a hands-on setting.
Cost: $60 to be paid upon arrival in class by cash, credit card, or checks made payable to Tim Gaines.
About Outdoor Stewardship Institute (OSI)
Originally created in collaboration with other organizations, OSI offers affordable, in-depth training courses for volunteers and employees from any organization to learn or improve their stewardship skills and prepare for a variety of leadership roles. Approximately 300 people each year receive OSI training in topics such as volunteer crew leadership; trail design, construction, and maintenance; ecological, habitat, and fire restoration; crosscut saw skills and more. OSI is a program of Volunteers for Outdoor Colorado (VOC), the state's oldest, largest, and leading outdoor stewardship nonprofit organization. For more information, visit www.voc.org/osi or call 303-715-1010.